Chutney is the perfect accompaniment for the Christmas period. It tastes fantastic with roasted meats and vegetables, as well as being a welcome addition to a cheeseboard. You can make them in a variety of different flavours and they make great gifts for friends, family and colleagues. Check out the best Christmas chutney recipes on the web
Pear chutney paired with cheese and biscuits is a culinary match made in heaven. This pear chutney recipe from BBC Good Food has plenty of spices and aromas to accentuate the flavours of the pear.
Ingredients: demerara sugar, cider vinegar, perry (pear cider), star anise, ground cumin, red onions, grated ginger, pears, red chilli and sultanas.
Turkey and cranberry – it's the classic Christmas combination. Why not spice up your cranberry sauce this year and make a cranberry chutney instead?
Ingredients: red onions, garlic cloves, fresh red chilli, olive oil, cranberries, sugar and red wine vinegar.
This jam-packed chutney recipe from Nigella is full of fruits and spices, including apples, onions, cranberries, cloves, cinnamon and ginger, that would taste beautiful when paired with cold meats and in Boxing Day leftover sandwiches!
Ingredients: cooking apples, onions, cranberries, soft pitted dates, clementines, caster sugar, ground cloves, ground ginger, ground cinnamon, cayenne pepper and white wine vinegar.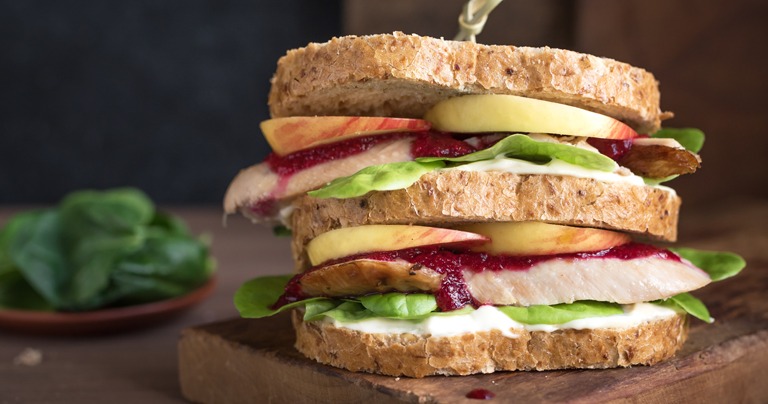 If you're more of a fan of the Queen of baking, Merry Berry, then you're in luck as she also has a fantastic Christmas chutney recipe for you to try. Instead of a sweet flavour, Mary's recipe calls for more savoury flavours such as red peppers, onions, garlic and paprika.
Ingredients: tomatoes, red peppers, green peppers, aubergine, onions, garlic cloves, granulated sugar, white wine vinegar (or malt vinegar), salt, coriander seeds, paprika and cayenne pepper.
There's not much that can't be improved by adding caramelised onion… and Christmas dinner is no different. Just imagine the deliciousness of tangy onion mingling with your rich gravy and roast potatoes…
Ingredients: red onions, shallots, white onion, red pepper, red chilli, balsamic vinegar, red wine vinegar, dark brown sugar, cinnamon stick, bay leaves, rosemary sprigs and olive oil.
This chutney is ideal for eating with pork or ham, as sweetness of the chutney counteracts the saltiness of the meat that creates an irresistible taste sensation!
Ingredients: cooking apples, eating apples, onion, fresh root ginger, peppercorns, granulated sugar, cider vinegar and cranberries.
Glass Chutney Jars
If you're planning to make a bulk batch of chutney for Christmas for yourself, or for gifts for friends and family, then here at Glass Bottles we've got great glass chutney jars for you to store them in. They come in all sorts of shapes and sizes, with a variety of lid colours to pick from as well!
All the prices shown below are the prices for 1 single unit and are the highest price per unit you will be charged, as we offer further discounts on the price per unit when you buy in larger quantities!
Like our Christmas chutney recipes? Then we think that you'll also like our mason jar meal ideas – they're perfect for taking to work on a cold winter's day…